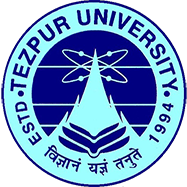 विज्ञानं यज्ञं तनुते
Specialized Knowledge promotes creativity

welcome to School of Engineering

Vision of School of engineering

To be a leader in higher education recognized for excellence in teaching, research, innovation and service

Mission of School of engineering

To strive hard to build supremacy in teaching, research and service so as to become one of the most sought after institutions of higher learning in the country
To create infrastructure and provide challenging environment conducive to enriched learning opportunities for the students and aim at generating leaders of the future in their domain.
To imbibe virtues among students, staff and faculty that resonates through its work culture, team work and output.
To enthuse the students to aim for highest level of learning for personal and professional growth.
To foster innovation and nurture critical and creative thinking.
To impart high quality teaching to students in career oriented programmes in science, engineering, management and humanities that ensure employability
To involve in public service and outreach activities with stakeholders for the benefit of the region, state, country and the world.
To promote multidisciplinary and collaborative research with other institutes and industries that visibly impacts society.
To facilitate co-curricular and extra-curricular pursuits of students, staff and faculty.