Welcome to the homepage of Tezpur University
Astronomy & Astrophysics (TUAA) Research Group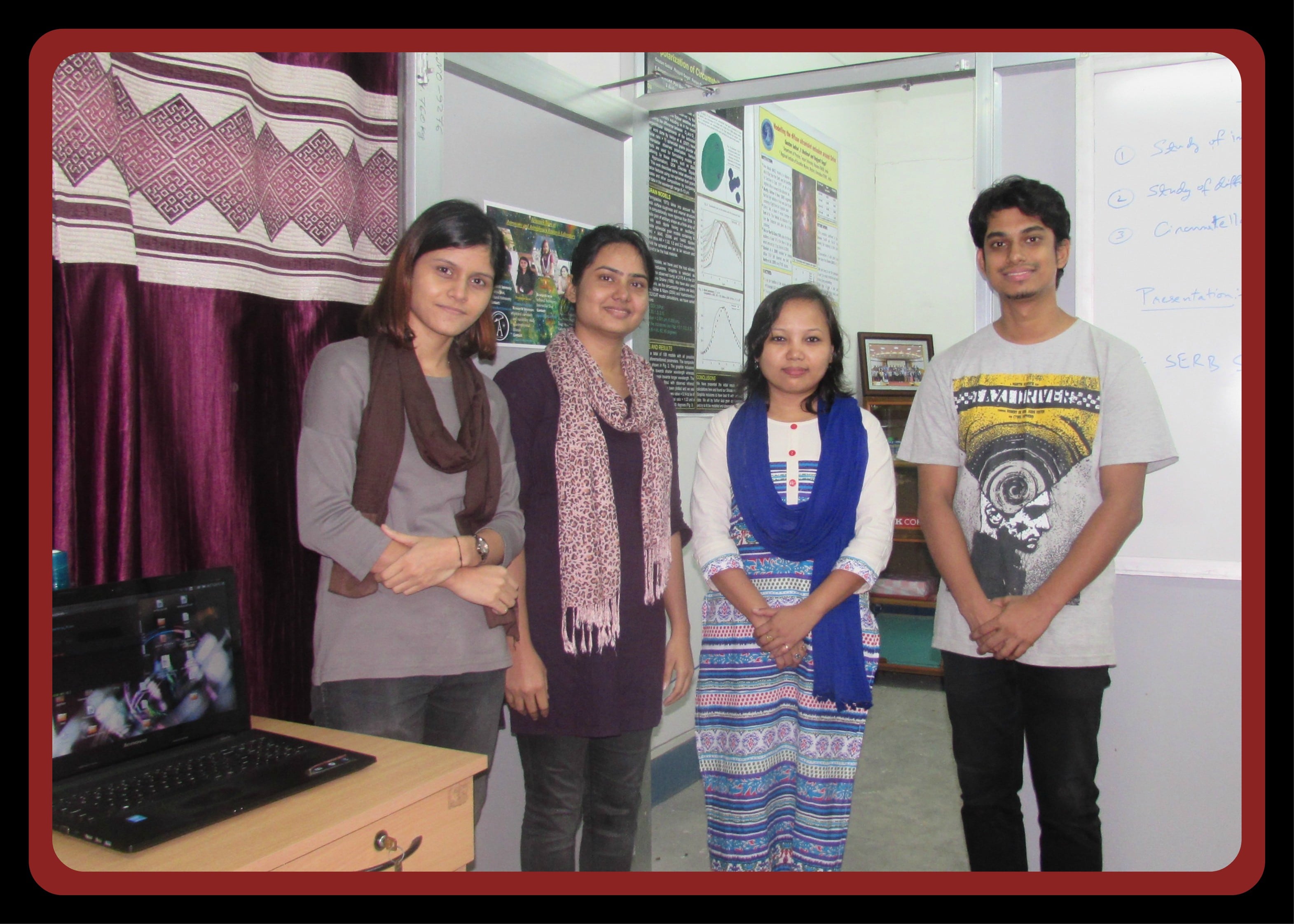 The TUAA was started with the introduction of Astrophysics as an M.Sc. course specialization in the Department of Physics, Tezpur University during 2011-12. From it's inception, TUAA has been highly instrumental in providing exposure to the Astronomy enthusiasts in the North - Eastern part of India by coordinating regular national level workshops, international conferences and other astronomy related events in and around the region. Such events have caught the attention of both amateur astronomers and serious researchers alike.
The TUAA team is headed by Dr. Rupjyoti Gogoi, Assistant Professor, Department of Physics, Tezpur University. The team currently has 5 research scholars in different stages of their Ph.D. working in both theory and data analysis of various astrophysical phenomenon. The detailed areas of research being pursued by the TUAA team can be found here.
This website serves as a portal for regular updates on TUAA activities as well for current research being conducted at the TUAA Laboratory.
Contact Information
Email Id: astrophytu@gmail.com
Phone: 0371227 5590
Mailing Address:
Astronomy & Astrophysics Research Laboratory,
Department of Physics, Tezpur University, Napaam - 784028, India.